Strategic Interweaving
Business Transformations through a structured integration and alignment of Strategy with Operations.
The dirty little capability secret: A quiz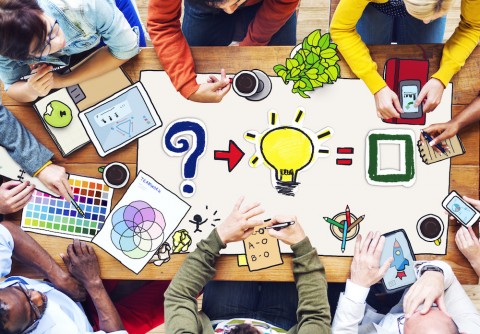 If you get some time over you should, from time to time, stop and reflect on the material / artifacts you use in your work. Reflection is especially valuable on material / artifacts that experts, consultants and other service providers provide you with.
Here is a simple quiz to guide your reflection:
Do you understand the material? Of not then you should ask the expert for something understandable and suitable for you.
Is the material workable? Can you use it in your work with others? Can you use it for answering specific questions or solving specific challenges? Was it usable only in a project and then thrown away? If not then you should ask yourself if you need it and if it was worthwhile spending money on creating it?!
Do you have the competences to work with the material? Are there enough facilitating and enabling conditions for your work? If not then your work may be not as effective as it could or should be.
Can you clearly see that benefits of working with the material? If not then ask yourself why are you and your colleagues are using it?!
Does the work with the material fit with your job description? If not then does the job needs to be changed or do you really need this material?
You may notice that the questions relate to qualities of work, job and use, and not to qualities of product. This is intentional. The evaluation model for capabilities and Interweaving is work oriented. This approach represents a shift from material to actual work. A shift from relying on experts saying "trust me, this is what you need!" to enabling people in work they do with others. Establishing a balance between the interests of workers, their job, social environment and experts is important.
If you have come here with Yes answers then continue, otherwise ask yourself why your are using the material or artifact? Why ask someone to create something if it cannot be workable and left on the shelf?
Do you have an intention and commitment to use the material? If not then what prevents you from wanting to use it?
What triggers you to actually use the material / artifact? Are these triggers internal or external to you?
Do your work with the artifact and you enjoy the effects? Congratulations and well done!
Are there mechanisms setup for you and the organisation that facilitate and enable learning? If not then your work over time and together with others can likely be even more efficient.
These questions are formulated from the Work Artifact Quality Model, which also cover use of capability models. The work oriented approach advocates that models and other material should be workable!
The series is for you that use capability models, and not for method or framework builders.
The start of The dirty little capability secret series..
Stay tuned for more and Enjoy!
Anders W. Tell
WorkEm Toolsmiths
Related Posts