What's in it for me? The benefits of Interweaving.
The Interweaving practice with the Interweave Thinking is a unique, complementary and supplementary approach. It aims at delivering worthwhile benefits over the whole life cycle of an organisation or project up-to the investment horison. Not just at the end. Research shows that most people and stakeholders appreciate peak experiences during a project as well as the final result.
The goal is to …
Boost Resource Utilisation and Releasing Business Results and Values
… by …
Unlocking, Realising, & Optimising The Value Of Togetherness
… through …
the Interweave Thinking and Interweaving Practice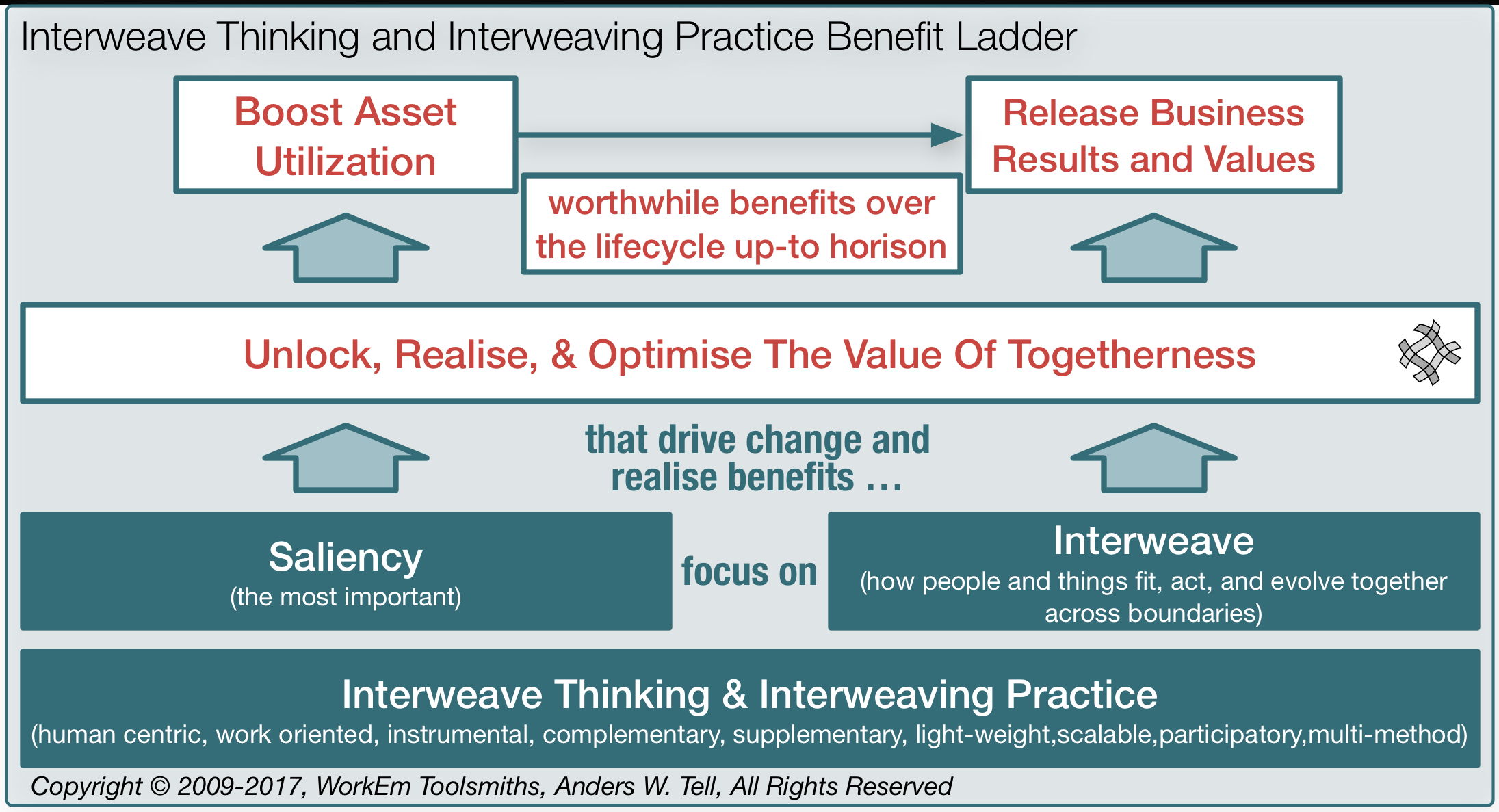 What Interweaving Is, and Not!