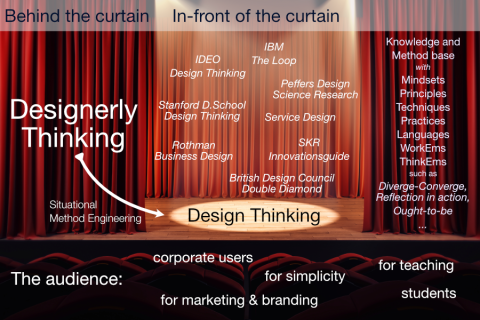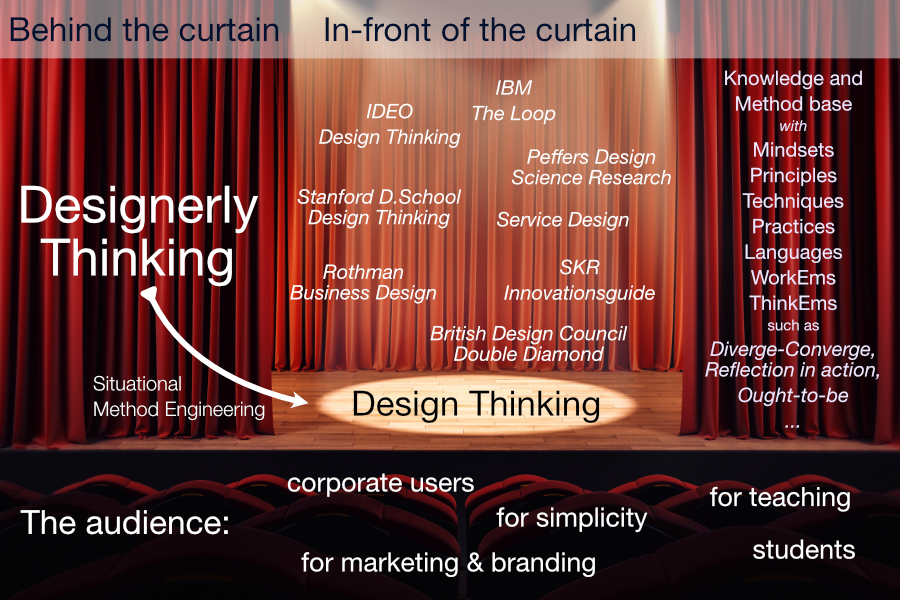 There is a debate raging whether design thinking is the same as design. A quick overview of the field reveals quite a few popular design and service thinking approaches that to a degree are similar. They all present a graphical overview of a simple method with 5-8 steps including problem finding and solution creation.
But is that all there is? Is the design so streamlined or is it more behind the surface?
Experienced designers, design researchers and proponents of related approaches such as creative problem solving, innovation, and change making point to many more features of the design missing from the popular brands of design thinking. There is also Designerly Thinking.
How can we address this topic without ending in a squabble and corporate warfare?
"In-front of the Curtain vs. Behind the curtain"