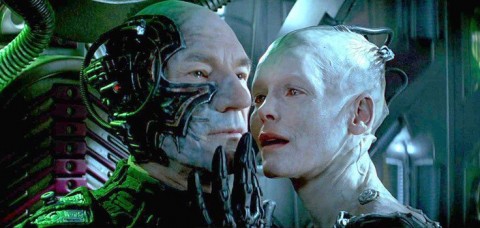 It was a fun idea to write this article a couple of years ago. But, then the realities of the thought started to become problematic. After a while the reported EA problems with generating business outcomes became tedious to listen to and trying react to. So I decided to move on, with a new product development and a Pivot, the Interweaving practice. But, here is a short version of the article.
Why a Borg analogy? Why reflect on ones own profession using fictional, fun and not so serious glasses? Can an analogy give some insights that are valuable to product development? The answer to the last question is Yes.
The Enterprise Architecture (EA) practice(s) has been going through great turmoil the last 10 year or so. EA works well inside IS/IT and engineering but experience significant problems when trying to escape its IS/IT roots and tradition. Initial customer interests are reported to be turned into rejection and then EA efforts are moved back into IS/IT again.
For those of you that haven't encountered the Borgs, they are a formidable alien race encountered in the Star Trek TV and Movies series a while ago. They come from technological and cybernetic origins and they traverse the universe to assimilate encountered races, their technology and knowledge. A Borg credo is "Resistance is futile" and their ultimate goal is to "achieving perfection".
When looking at recent trends in EA / BA methods and frameworks one can easily observe the vast number of assimilated knowledge and know-how. Here we find…
… strategy planning and execution, business leadership and management, business model analysis and development, customer experiences, service development, (new) product development, innovation, performance management, design, business design, technology design, economics, values and value chains, capability based planning, risk and compliance management, programme and project management, agile projects, organisational planning, investment analysis, business case development, change management, organisational development and excellence, supply chain management, digital transformation, LEAN, business processes, resource and asset management, technology development, IT architecture, infrastructure, knowledge and data management, and more.
EA's have developed languages described in ontologies, meta meta and meta models, and stored in a repository. 
You decide, are they Borgs? Can someone assimilate such vast number of practices? Or is this just a fun reflection of EA's traditions and BA approaches?
INTERWEAVING take a different and collaborative route. Interweaving is human centric, work oriented, instrumental, and complementary and supplementary.