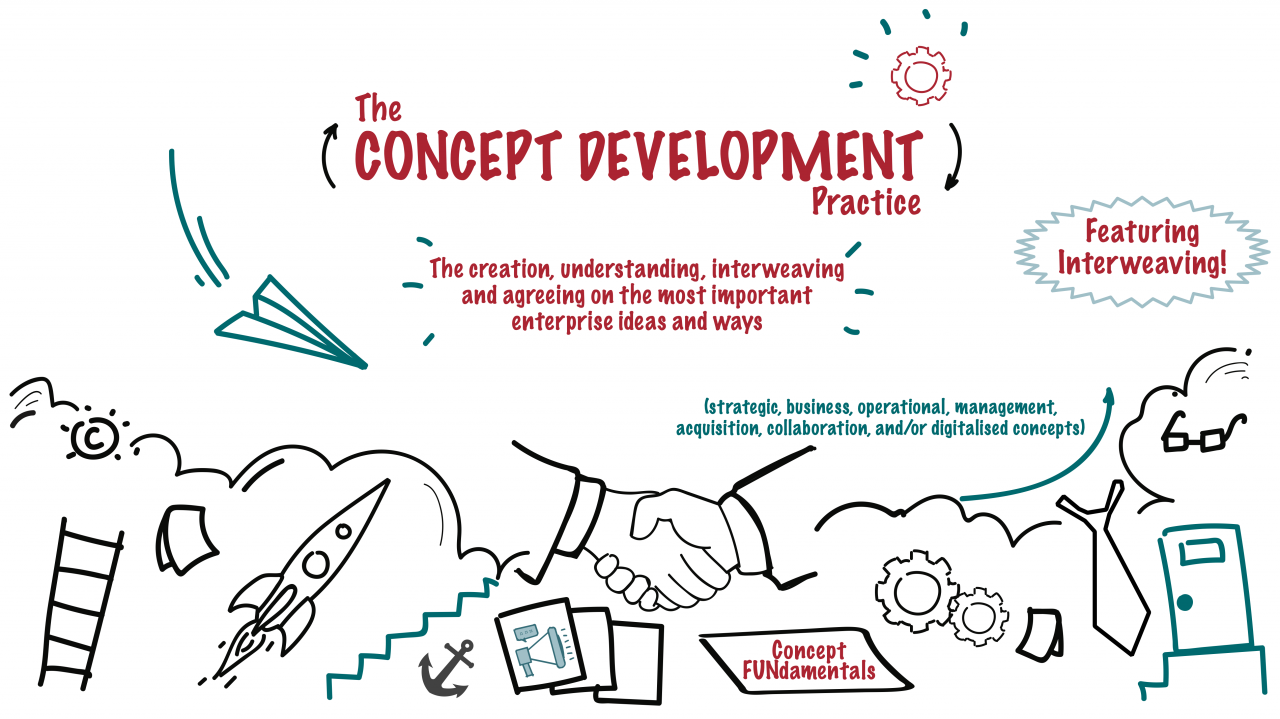 The Concept Development and Interweaving practices can be used in varied circumstances.
These circumstances  are characterised by many people, many ideas and intentions, many work practices, many perspectives, complications, VUCA, variations, interconnections, etc. That is, where there is a need to weave people and things together over time, place and boundaries.
The aim of both the Concept Development and Interweaving practices is to use art, craft, and science to unlock, realise and optimise the value of Togetherness. This makes them a good choice for empowering journey's and efforts. Here are a few examples.
Digital Transformation;
Agile Project;
Strategy planning and execution;
Business Design;
Startup (agile version): 
Investment;
Innovation;
Business Integration;
Business Systems Integration;
Personal Development & Mastery;
Executive & Manager Mastery;
and many more.
Principal - Agent situations are excellent candidates for both practices. Examples include: strategy execution, sourcing, compliance, governance, and investment. 
Here they improve shared understandings, focus, agreements and commitments amongst key stakeholders.
#digitaltransformation, #interweaving