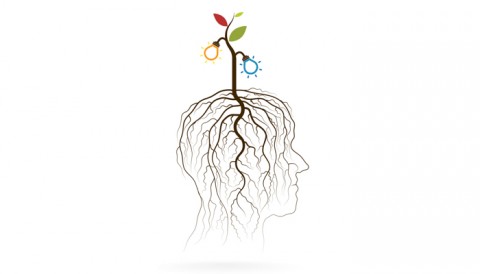 In many peoples eyes the main focus and deliverables of architecting are blueprints, or specifications. A focus on blueprints can be found in Enterprise Architecture and Business Architecture disciplines, practices, or frameworks, where architects deliver blueprints as result of an activity. It is often recommended to store and maintain the blueprint in repository as a single source of truth.
An example from the IIBA V3 BABOK "A guide to the Business Analysis Body of Knowledge" and the The Business Architecture Perspective chapter.
"Business architecture models the enterprise in order to show how strategic concerns of key stakeholders are met and to support to support ongoing business transformation efforts. Business architecture provides architectural descriptions and views, referred to as blueprints, to provide a common understanding of the organization for the purpose of aligning strategic objectives with tactical demands." … "Business architecture provides a blueprint that management can use to plan and execute strategies from both information technology (IT) and non-IT perspectives."
However, this is only a part of what is created and maintained during Interweaving and Architecting.
The Interweaving practice and the "Work Oriented and Interweaving approach to Architecting" embrace a shift from a focus on blueprints towards production of knowledge, specifically the knowledge that is the most important to people (salient).
I would like to clarify that some EA approaches do work with (and focus on) a wider spectrum of knowledge forms than mere blueprints. This is all well since this what Interweaving advocate and encourage.
Why does this shift matter to organisations?
During work with that Interweave and Architecture a wealth of knowledge is generated. Most of which is not externalised explicitly in documents, diagrams, models, or blueprints. A few examples:
In workshops or strategic cafes the participants engage in creative activities, discussions, debate, and deliberations. During these activities knowledge is created, changed, and embodied in participants minds, bodies, and emotions. The discussions and explorations expose participant to interesting topics, what other consider as valuable or not, available options, pros and cons of possible decisions, and why a certain options are not explored further. Such information can be vital in the future but is not captured in a blueprint, which generally only contains what has been agreed.
Interweave or Architectural knowledge can also be embedded in procedures, artifacts, or situations. Patterns of activities, routines, embed important knowledge that has evolved over time. People can experience and get acquainted with such knowledge through Gemba walks (where the work is happening). Apprehension (knowledge by direct acquaintance) is often more valuable than comprehension (knowledge about)
Interweaving knowledge is relevant over whole life cycle, workflows, both transformational and operative, as opposed to being relevant as a bridge between design - engineering, or strategy development - strategy implementation. An example is salient knowledge relevant to life-cycle management and assessment of environmental impact of a product from material extraction to waste (Life Cycle Assessment, ISO 14040).
The "Work Oriented and Interweaving approach to Architecting" consider the full value of knowledge and …
Simplifies, streamlines, generalise, and extends approaches based on the production of blueprints and models (specification) that someone should implement (realisation).
Focus on providing means for work people do with others, within overacting workflows, as opposed to production of an artifacts
Focus on what is most important to people (salient), as opposed to what is High Level information.
Strive towards being a complementary and supplementary practice with enterprise knowledge management.
Incorporates all forms of knowledge, such as explicit (documents, models), embodied (mind, body, emotion), and embedded (procedure, artifact, situation).
Provides a foundation for harmonisation of organisational knowledge, although it does not aim at establishing a single source of truth.
Enables usage of knowledge for bridging, including creation of shared mental models or conformity checking.
Moving beyond blueprints to knowledge of what is most important and how people and things fit, work, and evolve together across boundaries - matter to organisations!
See also
Enjoy!