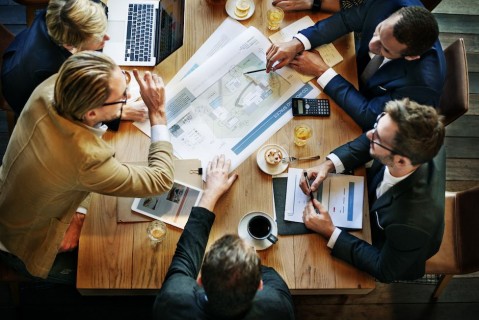 Digital transformation journey's can and are described by a manifold of stories. A digital Transformation is not only …
… strategy (aspiration, plan) but also digital technologies (enabler)
… operations (stability) but also innovation and transformation(change)
… the organisation (inside) but also the environment (outside)
… doing but also values
Each story adds a piece but what happens when you put them all together? What story is that?
For some, … 
digital enablers such as sensors, mobile devices, and new material is the most important story.
the socio-economic macro evolution in the information age pulls us all into the future.
digitisation of existing processes is vital.
people's digital talents are at the center.
a massive transformative purpose motivates you to solve big problems.
meaningful ways of thinking and working are needed.
management and entrepreneurial mind-sets drive the lean and digital organisation.
IS/IT and its applications are necessary and in focus.
new business models, identity and vision direct you to where-to-play.
innovation and agility save you from disruption,
transformation of the workforce and organisation is the way to the future.
partnering and renting your resources paves the way to become an exponential organisation.
customer orientation is obvious.
knowing what you know and don't know, lead you to traverse build-measure-learn cycle fast.
trend awareness and strategy lead the way.
artificial intelligence (AI) both enable and terrify.
data is the new raw material and a source of competitiveness.
the marginal cost of "supply, marketing" goes to zero, demonetisation.
being socially responsible and serving higher purposes are equally important.
governance and management are pushed down to self-organising teams.
the focus shift from product & service features to experiences and values.
No single story tells it all.
Interweaving is uniquely positioned to untangle complexities and weave these stories together.