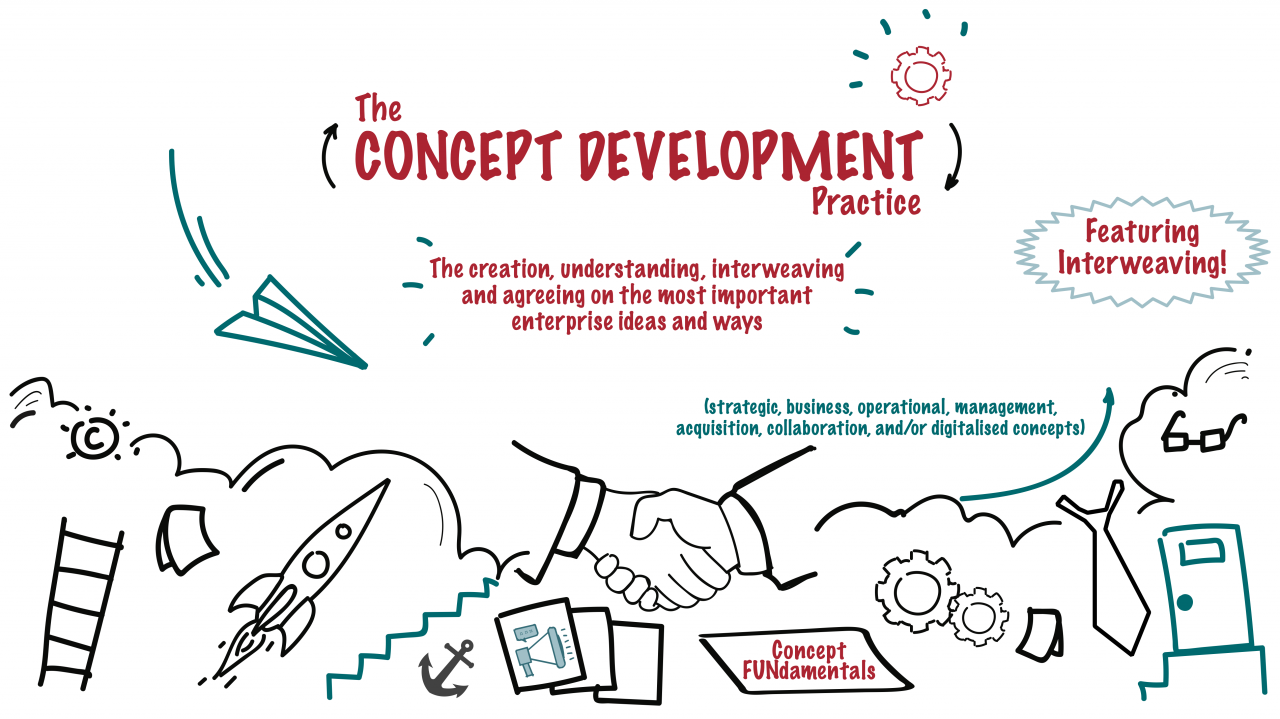 Introducing the Concept Development practice, featuring Interweaving - a missing ingredient in digital transformation efforts.
Digital transformation, agile projects, and strategy execution are all complicated and risky. 
The Concept Development and Interweaving practices provide a much needed help that interconnects people, work and things, in order to boost asset utilization, and release business results and values.
The practices …
capture the most important ideas and ways to stakeholders.
provide a big picture that enables the interested parties to see the forest through the trees.
assist management teams, designers and decision makers to find their way to a shared understanding of todays and tomorrows business and operations.
increase buy-in, agreement and commitment amongst governance level employees, funding decision makers, acquirers, and operators.
provide steering and guidance means, consistency over time, cohesion in solutions, traceability of business ideas, ways and requirements across projects and systems.
include modern business design techniques.
provide a lean replacement for rigid and comprehensive traditional enterprise architecture practices. 
add important parts that traditional (governmental) integration frameworks miss. 
Enjoy
/Anders