1 minute reading time
(52 words)
Reimagine: from Multi perspective from Single perspective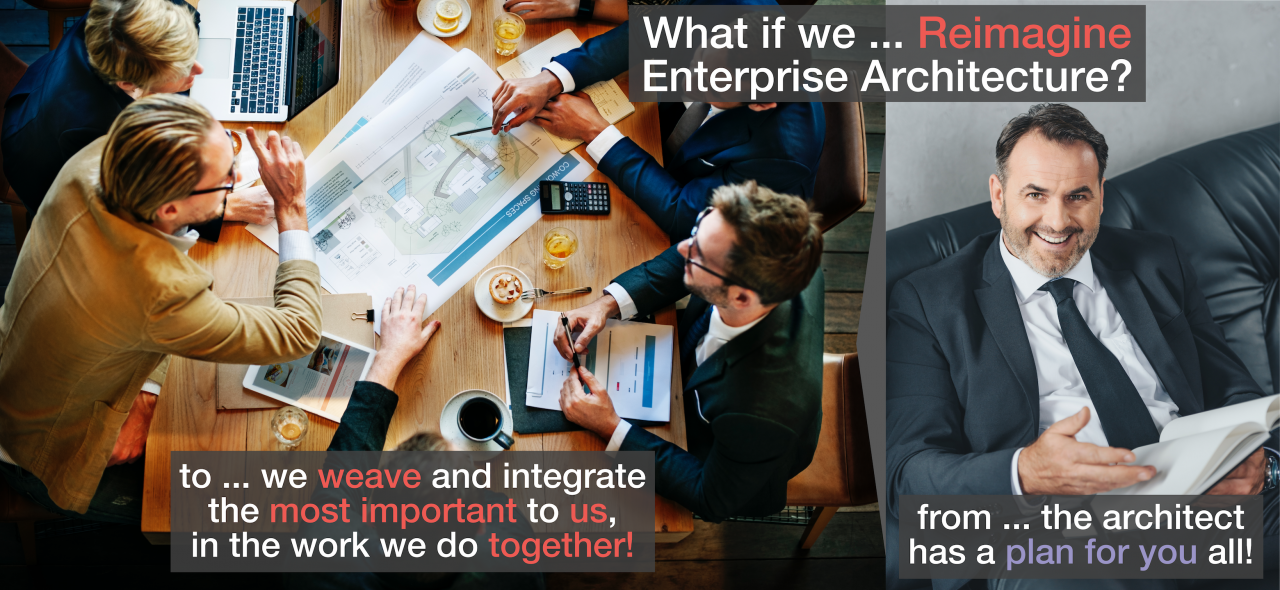 What if we ... shift ... the perspective from a traditional architects centric world view to human and work centric world views?
What if we empower people to participate with their perspectives based on what is most important to them in the work they do with other people?
About the author
Anders is a Master Interweaver and Architect with international experiences on all levels, United Nation, EU, global, regional and national (standardisation) organisations, as well as national state agencies.